About Personalized Eras Tour Ornament Swiftie Christmas Ornament Description
Personalized Eras Tour Ornament: A Swiftie Christmas Must-Have
Make your Christmas tree sparkle with this personalized Eras Tour ornament! This unique ornament is the perfect way to show your love for Taylor Swift and her music. It features a beautiful design with the iconic Eras Tour logo and a personalized name of your choice. The ornament is made of high-quality materials and is sure to last for years to come. Add a special touch to your holiday decorations with this one-of-a-kind ornament!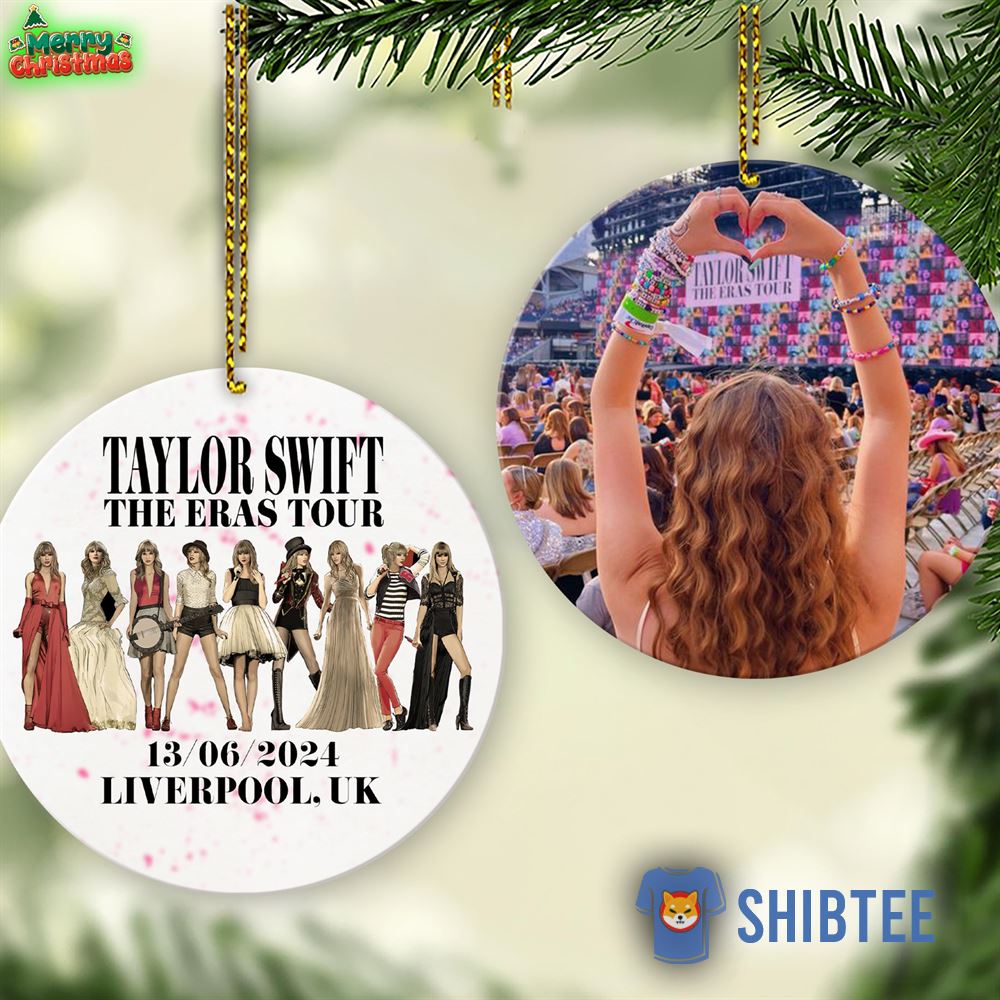 Premium Materials: Our wooden ornament is crafted from eco-friendly fiber wood, ensuring it's non-toxic, odor-free, and exhibits exquisite craftsmanship with a stylish design. On the other hand, the acrylic ornament is meticulously made from transparent acrylic plexiglass.
Exceptional Quality and Durability: Our ornaments can be printed on one side or both sides, providing you with the flexibility to choose your preferred style. The acrylic ornament features artwork made from transparent acrylic, while the wooden ornament boasts high-quality, vibrant color printing.
Versatile Home Decor: These ornaments are incredibly versatile and can be used as rearview mirror decorations for your car, as well as accessories for your vehicle, or stylish home decor pieces. Whether you choose to display them in your living room, bedroom, workroom, or on your bag, they'll add a touch of charm to any space. Each ornament comes with a hole and tinsel wire attached to the strap for easy hanging.
Thoughtful Gift Idea: Looking for the perfect gift? These ornaments make an ideal choice for birthdays, housewarmings, festivals, Mother's Day, Father's Day, or Christmas. Show your love and appreciation by gifting these unique and stylish ornaments to your family and friends.
Specifications:
Processing Time: On average, it takes 3 – 5 working days after payment, ensuring that all designs are updated correctly.
Shipping Time: Expect an average shipping time of 7 – 15 working days within the US.
Elevate your decor and gift-giving game with our exceptional wooden and acrylic ornaments. Crafted from premium materials and designed to impress, these ornaments are perfect for any occasion. Don't miss the chance to add a touch of elegance to your surroundings or to make your loved ones feel truly special.